I remember the day.
Vividly.
Every Freemason does.
Twenty years ago today — it was a Saturday, and two days short of the 'Ides of March' — my longtime friend Nathan Brindle and I were passed to the degree of Fellow Craft, and raised as Master Masons at an 'All Degree Day' at Calvin W. Prather Lodge 717 on Haverstick Road in Indianapolis. Presiding over our degrees was WB Donald C. Seeley from our Mother lodge, Broad Ripple Lodge 643, where we had both petitioned together the previous autumn.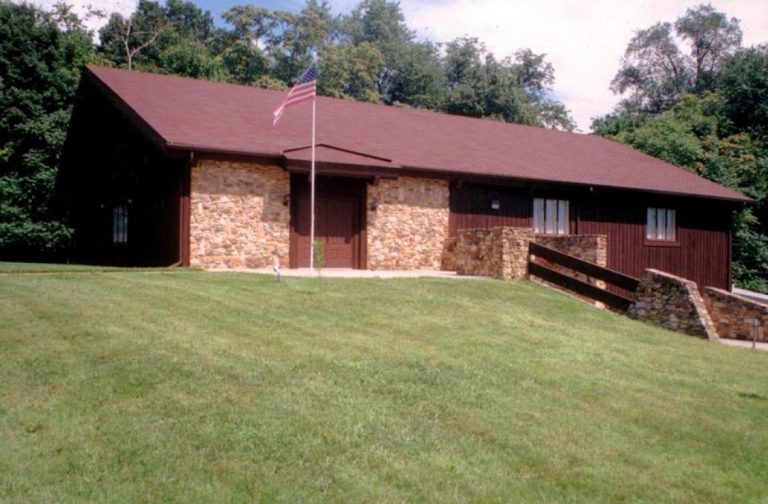 Former temple of Calvin Prather Lodge
I had just turned forty that prior November when Nathan and I joined. I later found out that's almost exactly the average age at which most Masons decide to join. I frequently joked that forty must be some huge bellwether life boundary. F
or the first time in my life,
I had just bought my first Chrysler (deemed Old Folks Cars in the 80s and 90s); it had two sets of golf clubs in the trunk that was big enough to hide bodies in; and then I joined the Masons.
I despise the term, but if one day classes make "McMasons," then Nathan and I were special grill orders.
We looked enough alike that Masons just referred
to us interchangeably as Brindapp.
It was a very long day for all involved, as Don insisted that his two Broad Ripple candidates (the two of us) would have our MM work done individually, not in a large group of candidates. That was his price, in return for conferring all of the degrees that day. Such was his reputation as an outstanding ritualist. He would sit in the East and go through the entire Master Mason degree separately for us both, then all over again for a third time for the other candidates in a bunch. The Prather organizers reluctantly agreed, because they didn't have anyone at the time as proficient as Don to replace him.
So Nathan and I are sort of one-day hybrids.
My family friend of many years, Richard Finch, who hadn't been inside of a Masonic lodge for a very long time, made it a point to be there for me that day. It was amazing how many of my parents' friends turned out to be Freemasons, something I wasn't aware of until after I joined. So, too, were countless men I had admired as a child and a teenager. I would discover so many of them to be brethren decades after first encountering them. Most Masons will tell you the very same thing.
Prather's old lodge building (actually their second one) is gone today. So is James Lindsey, who acted as the Senior Deacon for the day.
So is Dave Bosworth, who cooked breakfast and gave all of us candidates crash courses in Masonic education between the breaks.
PGM Bob Hancock
So is the gregarious Grand Master Robert E. Hancock (photo), who was promoting this one-day class program at the time, along with a lot of other 'crazy ideas,' to the chagrin of many disgruntled Indiana Masons. Little things like permitting business meetings on the EA degree. Reasonable outreach to honorable men instead of hoping they would ask someday. Encouraging mutual cooperation with Prince Hall brethren. And once the lodge was closed, reopening the Bible at all times to the passage, "Let your light so shine before men, that they may see your good works, and glorify your Father which is in heaven." He was right on so many things, and the rank and file despised him for it at the time. And then, ironically, so many of his policies came to fruition after he was gone.
So is David King, Prather's oldest living Past Master at the time. David gave the Middle Chamber lecture so movingly, so perfectly, and with such demonstrable understanding of the words of that complex ritual. I was astonished throughout the degree to hear it for the first time that day. I was even more shocked to discover afterwards that David was already blind at the time.
So is then-Secretary Jerry Cowley, the ever cheerful, always optimistic, always outgoing promoter, defender and champion of Broad Ripple Lodge, who greeted every petitioner like a long-lost relative and was a constant fountain of suggestions to retain members. Nothing phased him, and he was always the first to volunteer. Jerry made sure that the rest of us understood that we are all connected to each other, and to never stop inviting and welcoming every Mason we met. When our lodge was teetering on closing, he always found a way to involve other lodges' members in our activities. And as we rebuilt, those visitors wound up enjoying our lodge more than their own. And that wouldn't have happened without Jerry.
So is then-Treasurer Irv Sacks, the wise old Jewish uncle I never had, and whose counsel I valued to the very end.
So is then-Senior Steward 'Big John' Gillis, whose friendly, folksy voice the whole city knew from his many years on radio stations WIBC and WNAP. How shocked I was when it was him who appeared with his big mustache and lamb chop sideburns to "propound three important questions" to me.
Past Master Don Seeley is gone, too. I really never thought that would happen, because he was King Solomon for all eternity in my mind's eyes and ears.
And old friend Richard Finch just passed away this January. He was maybe hardest of all, because Dick and his family have been part of my family for almost 50 years now.
I fully realize that this sounds like a long parade of the dead, and maybe even that Freemasonry is nothing more than a slow march to the graveyard. Or the tar pit. Or both.
Quite the contrary. It teaches us to live and celebrate each day as if it were our last one, to learn from and to cherish each other, young and old. To put aside whatever petty nonsense divides us as individuals, and instead unite to become something larger than ourselves.
The lodge room that day was packed with Masons of all ages. And lots of them went on to remain active and to become leaders in the fraternity in the coming years. But it was a function of the demographics of a fraternity of mature men who overwhelmingly did as I did, and didn't join until their 40s and later. Yes, there were plenty of young men that day too, but the wise, older Past Masters who were running the show had more than twenty years of Masonic experience on me then. And it's two decades later now.
My friend Jeff Naylor once lamented, "When you're young, all you ever want to be is older. No one ever explains that the price you pay for that is in the numbers of people you lose who were important in your life."

And yet, with all of those friends and brothers who were there that day now gone, you would think this is some maudlin, weepy lament over the past.
It's not. Every single one of those men now gone taught me important lessons about Masonry, and people, and life itself. Each of us is the sum total of our experiences and those who shaped our character. Lessons I never would have learned in a hundred years on my own without men like these and countless others.
The central metaphor of Freemasonry is its very premise. Each one of us is a Temple to God, and we choose to make our Temple worthy or not. But that Temple isn't built by us alone. It's built, stone by stone, with the help of all those around us, everyone we encounter. Especially Brother Masons. Fellow craftsmen engaged in building, not tearing down.
Joining the fraternity of Freemasonry has been the greatest life-changing experience of my 60 years on Earth, and I say that without exaggeration. In two decades of membership, I have traveled all over the world and met and gotten to know quite literally thousands of Masons from every walk of life. Every sort of profession. Every economic level. Every race, color, nationality, education, personality, temperament,
religion,
and every other sort of classification people can dream up to categorize and file away strangers we normally don't know or would never otherwise associate with on a bet. Those tribal distinctions that we arbitrarily use to ignore the people around us are all meaningless when it comes to basic human coexistence. That's what being "on the level" is all about, which has been one of the primary purposes of Freemasonry from its very beginning.
Funny how that Undiscovered Country always seems just out of reach. Yes, as Hamlet said, it "puzzles the will." But s
uch an amazing journey it has all been so far, w
ith the greatest crowd of traveling companions it's ever been my privilege to know.